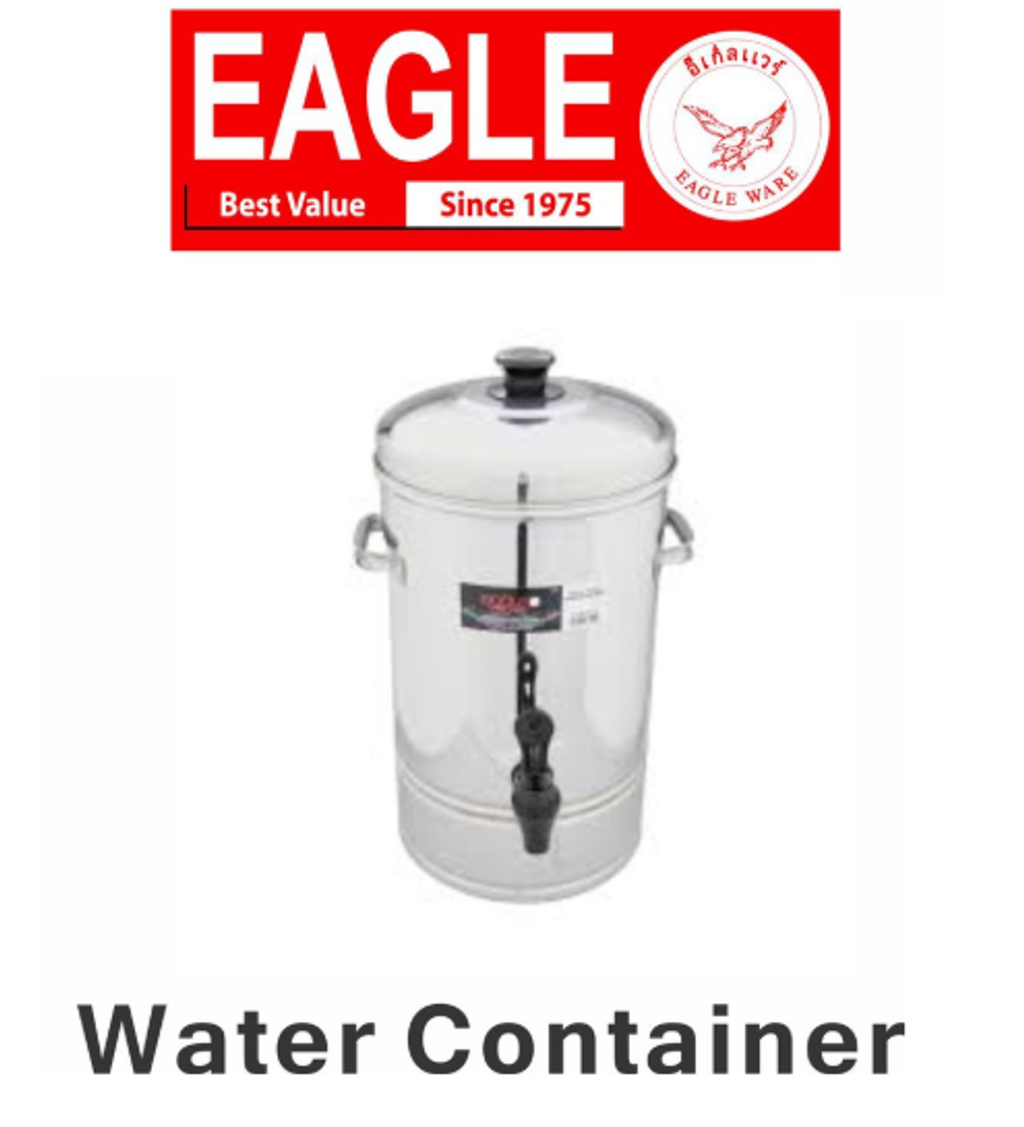 "EAGLE"#ASW11BS18 18L S/STEEL WATER CONTAINER
Product Description
Decent opening to pour in drinkable water
Hygienic
Lasting
Made from high quality Stainless Steel
It is made from high quality Stainless Steel SUS304, a material that is being widely used in consumer products and appliances that emphasize on hygiene, ease of sanitation, durability and quality finishing.
It hashighly corrosion resisting characteristic and excellent mechanical property.
It is categorized as aesthetically finished products that is lasting, hygienic, and safe to use on foods and drinks.