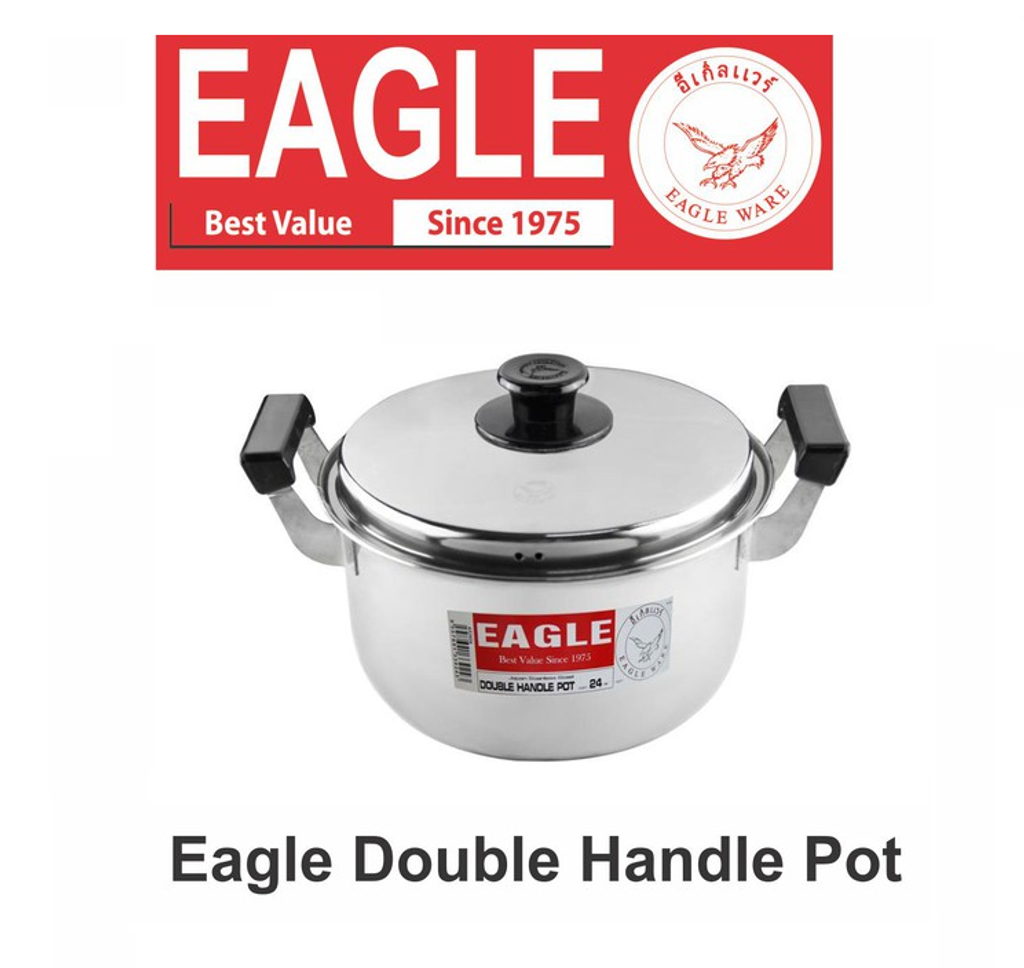 "EAGLE"#AS3918 #AS3920 #AS3922 #AS3928 #AS3930 S/STEEL DOUBLE HANDLE POT
Product Description
Eagle cookware from Malaysia creates quality home appliances since 1975. Dedicated in making simple convenience for everyone to enjoy, Eagle produces stainless steel kitchenware for an enhanced dining and cooking experience. Both attractive and practical, Double Handle Pot by Eagle will prove useful for a long time in any home.
Eagle Double Handle Pot
Have the luxury of eating good, home-cooked food that is not only healthy but tasty too. Cook up your gastronomical delicacies and cuisine to be shared with family and friends and enjoy it in the Eagle Double Handle Pot. Make flavorsome dishes in this stainless steel Double Handle Pot for an even cook.
Stainless Steel Material
Made out of stainless steel, the Eagle Double Handle Pot is a preferable material for cookware products because of its proven high resistance to rust, hygienic and non-reactive to food, which makes it convenient to be used and easy to be taken care of.
Environmentally friendly
The many unique values provided by stainless steel make it a powerful candidate in materials selection. From using primary energy sparingly to saving non-renewable sources while limiting the waste stream, the Eagle Double Handle Pot can be useful when in use and also excellent for reuse. At the end of its life, it can be separated systematically and be recycled. Thus making it a great choice to save and preserve the world.