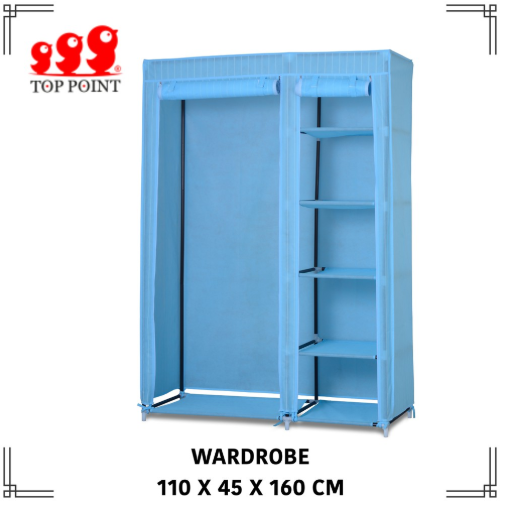 "TOP POINT" FABRIC CLOSET WARDROBE
Product Description:
Material from non-woven fabrics that are not immediately translucent, great sustainability and dust proof

Multi-function, can be used as a shelf for clothes, bags, blankets, bed cover or other storage items

Comfortable and Portable;

Easy to disassemble;

The cover uses a zipper so that it is more tight and good.

Suitable for home.

Not suitable for heavy clothes.