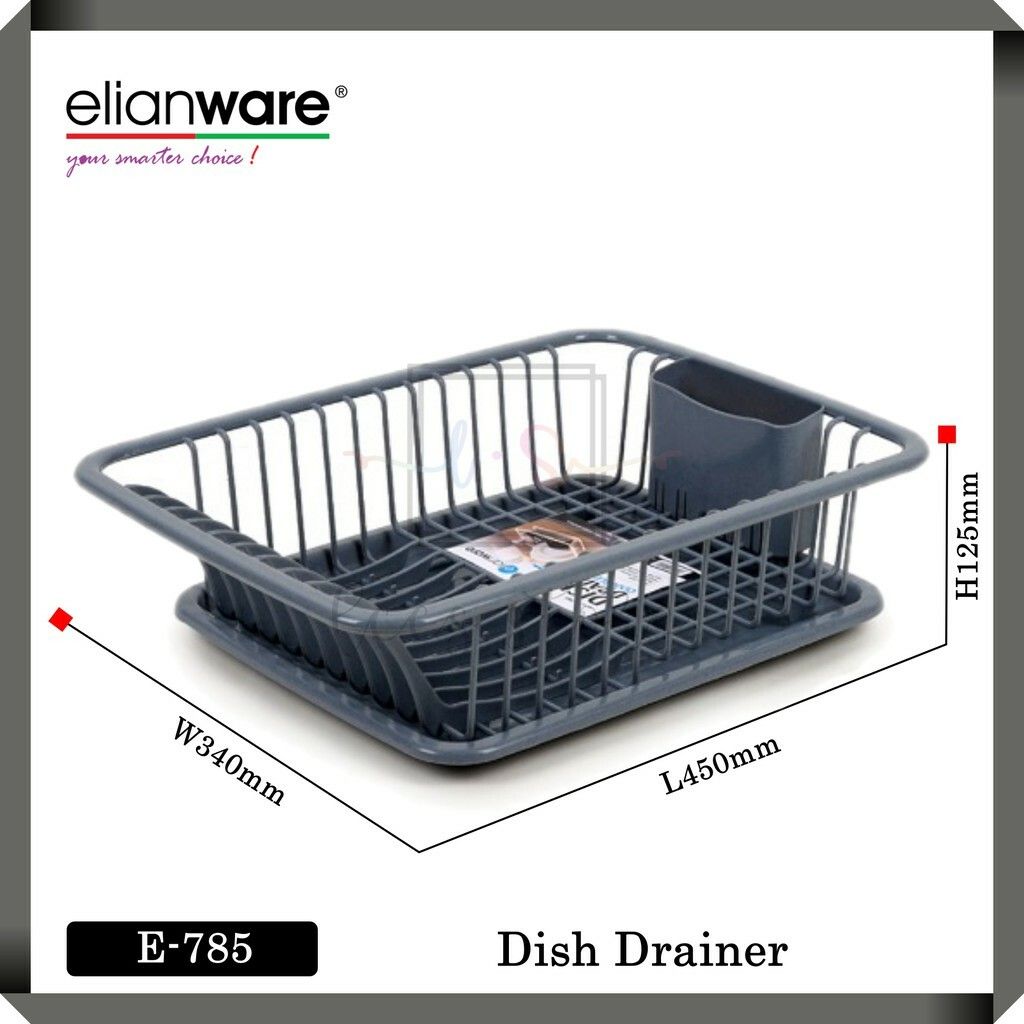 Elianware #E-785 Dish Drainer / Durable Rack (BEIGE/ GREY)
COLOUR RANDOM PICK***
Features: The Dish Drainer and Tray is designed for the smaller sinks. Limited space makes washing and drying dishes a hassle.
With the Dish Drainer, you can stay organized and consolidate all your drying dishes into one space-efficient spot. The compact, heavy-duty dish drainer is big enough to fit full-sized dishes including plates, cups and utensils.
The Dish Drainer comes with a tray that doubles as a lid.
When you're washing dishes, place the sloped drain tray under the drainer to catch water and keep it off your countertop.
When you're done with the drainer, snap the tray on like a lid and store it under your sink or in the cabinets.
The Dish Drainer is dishwasher
-safe and won't warp in hot water. It is made of BPA free, stain-resistant, no
-break polypropylene so it is built to last.
-Drain tray snaps on top of rack for handy storage
-Sloped drain tray helps to keep counters dry
-Sized just right for limited counter space
-Measures 450 x 340 x 125 mm