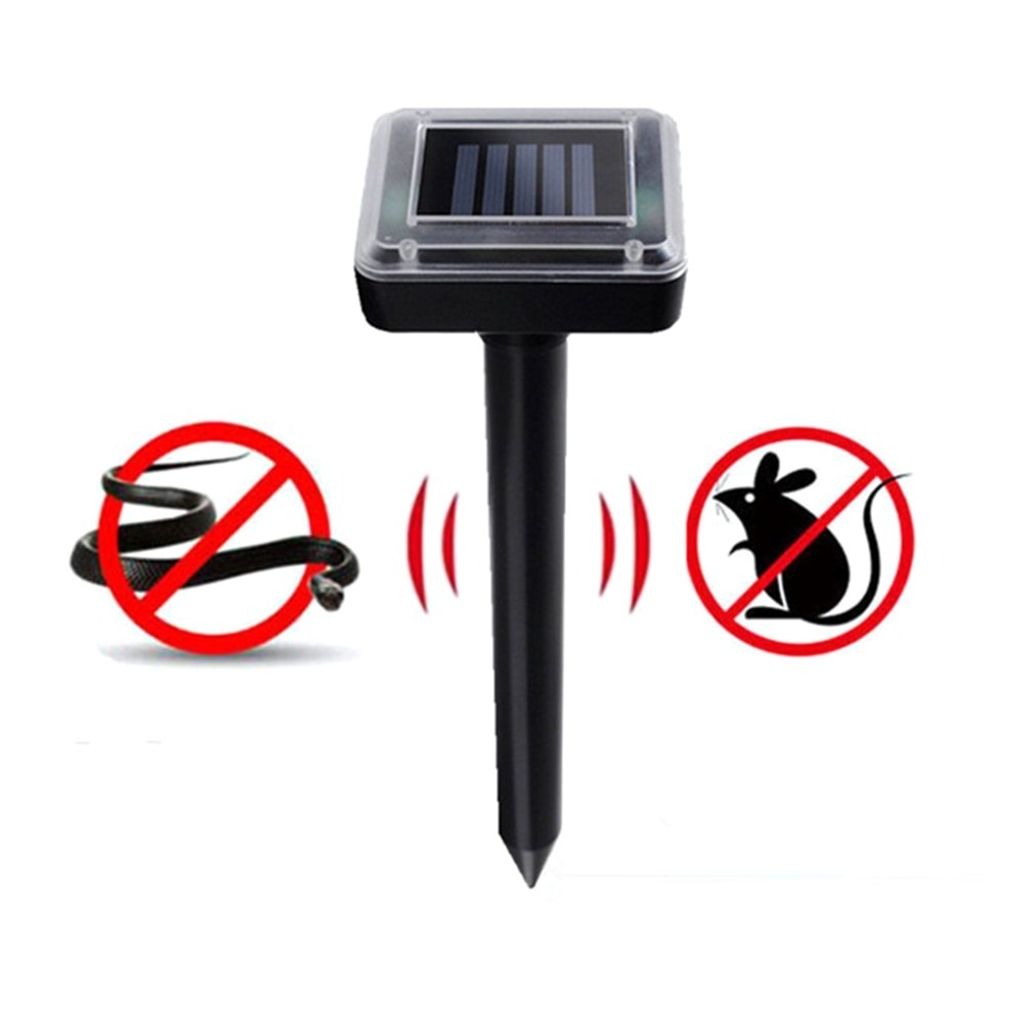 Solar Pest Repellent is a high-quality, efficient instrument to protect the garden from mice, rats, mole, and other rodents, snakes powered by Solar Power without any electric wires or additional sources of energy. The item keeps pests away from your property utilizing both ultrasonic wave and vibrations. Mice, rats, and snakes can sense the pulses and vibration transmitting through the ground and perceive it as a danger zone. Solar Repellent has pre-installed energy-efficient solar panel that converts the sunlight during the day into the energy and store in built-in rechargeable battery that supply the item during the night and bad weather. The product operation covers large site around 625 square meters, however, to achieve the better effect we recommend to use few of Resellers at your garden.The Product is safe, easy to install and operate.
Features:
- Energy-Efficient and Eco-Friendly Product powered by Solar Power.
- Operates by using both Sonic Waves Sound and Vibration technology.
- Effective range is within an area of 625 square meters.
- Built-In Rechargeable Battery.
- Totally Safe for people, animals or pets. Do not contain any poisons or chemicals.
- User-friendly Design, no wiring or any installation needed.